May 28, 2019

When looking to improve your marketing, call Allegheny Sign! We have wraps, banners, signs, and more that will all help bring you more business.
---
May 17, 2019

It is our commitment to you to provide quality services at a fair price. Cassnik Contracting will make every effort to develop long term relationships with our clients based on Trust, Quality Workmanship and Safe Work Performance.
---
May 14, 2019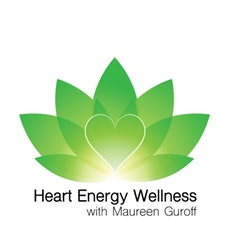 Maureen Guroff is the creator of Heart Source Energy Coaching program, a leading edge program in the work of self transformation and empowerment. She combines her skill sets of Life Coaching and Energy Medicine/Reiki. She assists individuals in increasing their energy frequency and empowering them to live their dreams.
---
May 14, 2019

First Choice Coffee Service can help you find everything you need to bring delicious and delightful coffee and beverage solutions to your office. And it's not just great gourmet coffee, we can take care of everything from brewing equipment and supplies and much more! Just ask and we'll deliver it.
---
May 14, 2019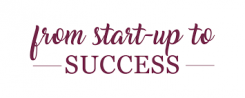 I help you create and implement the foundation you need to achieve the success you've always dreamed of! My passion is to help women business owners succeed and accelerate their path to success. I'm the friend & women's business coach you've always wanted that will help you stay motivated and navigate the jo
---
May 14, 2019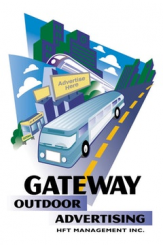 As broadcast audiences become increasingly fragmented, outdoor advertising is a better value than ever. At Gateway Outdoor, we'll work with you to conceive and measure customized campaigns that reach your target audiences when they're in the mood to buy.
---
May 14, 2019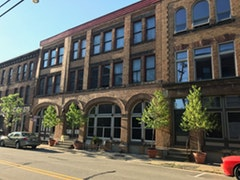 A venue is defined as the place where something happens and HIP wants to be the place for all your event needs. From board meetings and birthdays to Battle of the Bands and bar mitzvahs HIP has everything you need. We like to think of HIP's three unique spaces as the room of requirement whatever you need we can make it
---
May 14, 2019
Hope Grows is a 501 (c)(3) nonprofit organization that provides mental health counseling, support groups, resources, and Therapeutic Respite™ activities to help alleviate family and professional caregiver stress and emotional strain. Hope Grows helps caregivers direct some of their energy and focus on self-care, so t
---
May 14, 2019

Since 1982, Justifacts has been providing a full range of background screening solutions to clients of every size and from every industry. With Justifacts, you will have a trusted partner with the expertise to guide you in developing a compliant, cost effective background screening program for your organization.
---
May 14, 2019

Join the popular podcast, Ya Jagoffs, at the annual Pittsburgh Business Show! Learn more about us here and visit our booth at the show!
---
May 14, 2019

Uniting cover girl glamour with the comfort and ease of a favorite sweatshirt. Women's Wear for the modern woman.
---
May 14, 2019

My approach to health is radically different. I believe optimal health and well-being is about what's added to your life, not what's subtracted from the scale. My approach works because it's simple, safe, structured and sustainable.
---
May 14, 2019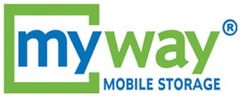 MyWay Mobile Storage is the leading provider of do it yourself moving and portable storage. We make moving and storage more convenient and affordable for you. You can pack our portable storage units at your own pace, and when you're ready, we'll pick up your storage units and bring them back to our location.
---
May 14, 2019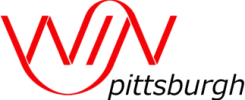 Join us at the Pittsburgh Business Show to learn more about WIN Pittsburgh. Stop by our booth and read more here!
---
May 14, 2019

My top-selling real estate business isn't where it is today because I'm all about me. It's where it is because I'm all about you -- my client. I'm committed to communication, dedication and industry expertise. I will always meet you exactly where you are in your Pittsburgh real estate journey.
---
May 14, 2019

We will advance economic vitality by providing advocacy, information, and services to our members and the business community while being the unified voice for opportunity in the Pittsburgh airport area.
---
May 14, 2019

Relationship Marketing system for businesses owners & entrepreneurs. The tangible touch is the new norm, the way to stay on the top 3% of success. Bridging the gab between technology and personal touch has made this system more than valuable to business professionals today.
---
May 14, 2019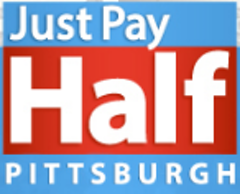 Just Pay Half has been drawing new customers to local businesses for 12 years! We harness the combined power of radio, TV, and the internet to offer half price gift certificate sales 24 hours a day, 7 days a week. The customer loves it, and you will too, because there's no cash outlay from you, the business owner.
---
May 14, 2019

Our unique studio space is a place where guests choose a craft from our trending craft menu. Then, we provide you with the raw materials, tools, and step-by-step instruction tutorials to complete your DIY marvel. We embrace individuality at Hobby Prodigy. Instead of classes, we offer everyone a different craft option.
---
May 9, 2019

Making Videos that Work for Your Business. The Focus Factory is a video production company that makes videos for Pittsburgh area businesses: promotional videos, marketing videos, communications videos, training videos, branding videos, testimonial videos, recruiting videos, fundraising videos, and more.
---
May 9, 2019

Clothing, connections, confidence! Dress for Success Pittsburgh is a 501c3 nonprofit organization that strives to empower women in Southwestern PA by providing them with the support they need to take the next step in their career to financial independence.
---
May 9, 2019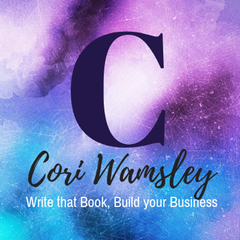 Cori Wamsley helps business owners make a bigger impact by writing a book for their business. People buy a person, not a package. Connection is key, and writing a book not only shows that you are an expert in your field, but it also helps others get a feel for the person behind the business.
---
May 9, 2019

City Mission is a 100% privately funded Christ-centered rehabilitative homeless shelter serving men, women, children, and veterans. We facilitate transformation by providing food, shelter, case management, medical needs, Biblical based counseling, and life-changing programming.
---
May 9, 2019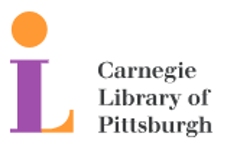 Carnegie Library of Pittsburgh empowers people to transform their lives through life-long learning, digital literacy and connections to others.
---
May 9, 2019

CranstonIT is an Apple® centric professional IT services company and a member of the Apple Consultants Network. We offer IT services for macOS®, iOS, Windows, and mixed platform environments, and focus on key desktop and mobile support solutions that help your business integrate Apple and 3rd-party technologies
---