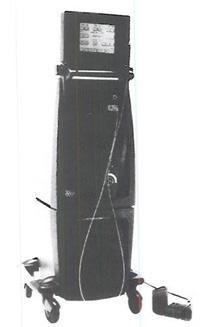 Lanap Procedure
South Hills Dentist Brings High-Tech To Teeth!
It's called the
PerioLase
and uses laser technology to treat gum-related problems.
The machine stands three feet tall. The LANAP procedure comes from the top of a fiber-optic hose which is held by the dentist with a wand. The laser is in control by the dentist.
Approximately 60 percent of the population has gum disease. "By using the
LANAP
procedure, we are able to treat this disease less invasively. In the past only conventional therapy was offered. That meant using a scalpel and sutures procedure that could be quite painful. The other option was dentures. Now, if anyone declines surgery, we can treat them, and grow bone back.