We offer Zumba, TurboKick, PiYo, and Hip Hop!
Zumba®:
Are you ready to party yourself into shape? That's exactly what the Zumba® program is all about. It's an exhilarating, effective, easy-to-follow, Latin-inspired, calorie-burning dance fitness-party™ that's moving millions of people toward joy and health.
When participants see a Zumba class in action, they can't wait to give it a try. Zumba classes feature exotic rhythms set to high-energy Latin and international beats. Before participants know it, they're getting fit and their energy levels are soaring! There's no other fitness class like a Zumba Fitness-Party. It's easy to do, effective and totally exhilarating, often building a deep-rooted community among returning students.
PiYo™:
PiYo™ is a unique class designed to build strength & gain flexibility. The moves fit perfectly together to form a class filled with intense choreography that's fun, challenging and will make you sweat. It's about energy, power, and rhythm. Think sculpted abdominals, increased overall core strength, and greater stability.

In a nutshell, PiYo™ will rock your world! Once you try it, you'll find that PiYo™ is unlike any other format, and guess what? You'll love it. Don't worry, there is no previous experience required.
Turbo Kick®:
Turbo Kick® is a combination of intense kickboxing moves as well as dance moves all perfectly choreographed to high energy and motivating music. It's the ultimate cardiovascular challenge that's a unique blend of intense intervals, strength/endurance training, and a relaxing cool-down. Turbo Kick® requires no previous kickboxing experience or equipment. You'll have more fun doing Turbo Kick® than any other format.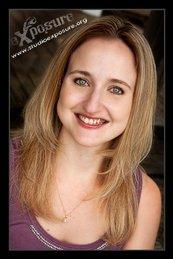 Kate Speer Owner, Zumba Instructor

I love Zumba!!! As a former cheerleader and cheerleading coach, dance and fitness have always been a big part of my life. After gaining weight with my first pregnancy, I went to the gym looking for an exercise program that worked for me. I found Zumba and haven't looked back since!! I credit Zumba to losing all of my baby weight (twice!) and having fun while doing it!! I am licensed to teach Zumba (B1&B2), Zumba Gold, Zumba Toning, Zumbatomic (kids), and Aqua Zumba.
In addition to my Zumba certifications, I am an AFAA certified Group Exercise Instructor, CPR certified, Turbo Kick certified, and also am certified to teach SilverSneakers MSROM. I attended the 2009 Zumba instructors' worldwide convention in Orlando, FL and have also had the opportunity to take several master classes and instructor training workshops with the creator of Zumba, Beto Perez.
I have been teaching Zumba Fitness for four years in the greater Pittsburgh area with a focus on Washington County. In 2012, I opened Studio Fit to continue to share my passion for Zumba and group exercise with the people of Washington County and to make group exercise available to everyone!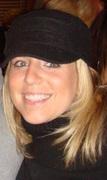 Caitlin Degnan Zumba Instructor, Lead Instructor

Caitlin has been a certified Zumba instructor for three years. She fell in love with Zumba immediately when she took her first class back in 2008. It was the first exercise class that she had ever taken that actually made her smile for the entire hour and she left feeling energized, happy, and like she got the best workout of her life!
The music and dancing were completely addicting, and she knew she had to make Zumba a part of her life. Caitlin had previously taught Zumba at CCAC and also Alexander's Athletic Club before teaming up with Kate and forming "Zumba with Kate and Caitlin" in November of 2011.Caitlin is a full-time high school Spanish teacher in the Peters Township School District. She currently resides in North Strabane Township with her husband, Dan.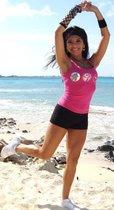 Sabrina de Matteo Hip Hop Instructor

Hello! I'm a full time professional musician/actress/dancer and I'm so proud to be a part of the Studio Fit family! I've performed around the US and Canada in the most amazing venues, yet nothing compares to the joy I feel when I go back to my Latino roots and shake that stress away! I had the honor of performing with Beto Perez (the creator of Zumba!) for his Master class in Pittsburgh 7/31/09 and with Erick Santana 3/2/10 in the Cayman Islands and Pittsburgh 4/25/2010. My Zumba and Hip Hop classes are for all ages and fitness levels! Join the Party!
Jennifer Ferrence TurboKick and PiYo Instructor

I am a self-proclaimed "cardio-junkie". I started my career in fitness as a Spinning instructor, convinced it was the only way to burn calories. In order to become a well-rounded and knowledgable instructor, I expanded my education into other exercise formats. I am certified in weight training, circuit training and yoga.
However, I still couldn't find a workout that could provide the high calorie burn of Spinning, with toning and conditioning that weight lifting and yoga provide... until I took my first TurboKick and PiYo Strength classes. TurboKick provides the instant gratification of a major cardio challenge and PiYo Strength delivers the all-over, dynamic muscle building workout that I crave. Together, they are the perfect "fitness cocktail". Both classes are motivating, challenging and fun.
You will probably hear me say, "If it doesn't challenge you, it doesn't change you." I believe that this applies to all aspects of our lives, and especially to our fitness regimens. TurboKick and PiYo Strength are ever-evolving, inspiring workouts that never become tedious or boring. When I'm not instructing, I am a full-time nursing student, graduating in December 2012. I live in the Mon Valley with my husband, Jason, two cats and two bunnies.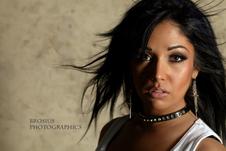 Sasha Randle El Hip Hop Instructor

I'm a Manager and Makeup Artist for MAC cosmetics and Hip Hop instructor at Studio Fit. I've always had a passion for makeup, fashion, and have been in the industry professionally for the past 12 years. I've danced my whole life and have been trained in all types/techniques. Of all the styles, my true love lies in Hip Hop. I absolutely love what I do and can't wait to share my energy with all of you!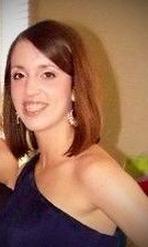 Jackie Ross Zumba Instructor

Jackie Ross has been a Zumba Instructor for two years, and has been dancing her whole life. After her 4 years at Slippery Rock studying modern dance, Jackie wanted to find a job that would allow her to utilize her dance training and still stay in shape. Zumba was the answer!! Now two years later, Jackie has been certified in Zumba Basic 1&2 and ZumbAtomic (a class for children)! Jackie has taught all over Washington and is so excited to join the Studio Fit team and share all the joy, energy, and health Zumba has brought to her life with everyone she can!
Hayley Wilson Zumba Instructor

Hi, my name is Hayley Wilson and I have been teaching Zumba for 3 years and I absolutely love it! I have a dance experience of about 16 yrs and fell in love the second I attended my first Zumba class. I attended the Zumba Convention in 2011 held in Orlando, FL and gained experience that I would love to share with you.
I had the opportunity to take several master classes and also became licensed to teach Zumbatomic. I attend Slippery Rock University, majoring in Elementary/Special Education. I teach Zumba at the university and I am also on the women's varsity volleyball team. Zumba is one activity that keeps me sane! If you want to listen to great music and shake it, while getting an awesome workout come try it out! Ditch the workout and join the party!