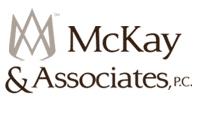 Meet Our Attorneys
Donald J. McKay, Esq.
Donald McKay is an attorney and patent attorney His law license allows him to practice law before the U. S. Patent and Trademark Office in patent cases. Don is a member of a number of different bar associations. He is also licensed to practice within the State of PA State Courts as well as within the U.S. District Court for the Western District of Pennsylvania.
As the patent procurement attorney, Don is proactive in leading the firm's prosecution of U.S. and International Patents, serving as the central contact for International Patent firms in Europe, Brazil, Mexico, and other countries. Don oversees the patent portfolios of many different entities. He also serves as the attorney for the prosecution of trademark as well as copyright applications. Don litigates in intellectual property, contract, along with other types of Federal issues.