Come and enjoy Integrative Dermatology's Personalized Treatment Plan to feel and look younger created by Dr. Laura E Skellchock, a Board Certified Dermatologist with 20+ years of Cosmetic and General Dermatology experience.

As Dr. Skellchock combines her integrative approach to your care with her artistic ability and compassionate nature, she will create the healthiest and most beautiful skin for you. She is not only capable of treating your cosmetic concerns, she is also capable of enabling you to receive excellent treatment for common skin problems such as skin cancer and sun damaged skin, sun and age spots, rosacea, melasma and acne.

Dr. Skellchock's "eye for beauty" makes her a fabulous cosmetic dermatologist. Many times, patients don't want others to know that they have had work done. She strives to create a natural, more youthful, "rested" look as opposed to that "Boca Babe" stereotype.

Another specialty is performing complete skin exams and diagnosing skin cancers. Dr. Skellchock uses a dermatoscope to examine lesions. This tool allows her to look "into" the skin and see much more than is possible to see with the naked eye. This technology makes it possible for her to diagnose abnormal pigmented lesions before they become cancerous.
If you have an interest in looking and feeling your best, visit or give us a call. Ask about our Liquid Facelift and Non-Surgical Facelift today.
Dr. Laura Skellchock is truly compassionate and experienced with an artistic ability who uses a gentle and natural approach with each of her patients.

Dr. Laura E. Skellchock, MD
Board Certified Dermatologist
Integrative Dermatology
6100 Glades Road, Suite 304
Boca Raton, FL 33434
Serving:
Lake Worth, Boynton Beach, Delray Beach, Pompano Beach, Boca Raton and Beyond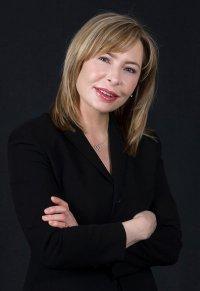 Dr. Laura Skellchock
(Click onto image at left for Photo Tour)

Dr. Laura Skellchock is Board Certified in Dermatology. She has 2 decades worth of intense experience in Cosmetic, General and Surgical Dermatology.

She has also completed an Integrative Medicine fellowship and utilizes supplements and all integrative approaches in the treatment of her patients. Being trained in Age Management, she uses bio-identical hormones whenever it may be indicated.

She uses soft augmentation fillers as well as Botox in order to produce natural results whenever performing LIQUID FACELIFTS. There is no down time or surgical risks.

She specializes in acne treatment and uses the Aesthera ISOLAZ laser which uses suction and a light source in order to reduce acne lesions which can be reduced by 85% after four weekly treatments.

She treats all her patients as if they were members of her family with compassion and respect.



Boca Raton , FL 33434

Liquid FaceLift
Dr. Skellchock is a Liquid Face Lift Association Member Physician.

A Liquid Face Lift:


is a non surgical procedure involving advanced dermal fillers (often in conjunction with BOTOX) to gently lift and contour your facial features.
can be performed to accomplish the following:
1. A gentle lift of individual facial features
2. Reduction of wrinkles, creases or folds
3. Restoration of natural, facial contours
4. A more rested as well as energetic look
5. A more friendly smile


Results from liquid face lift procedures are:
1. Usually gradual
2. Can range from subtle to astonishing.
3. Having our patients receive compliments on their appearance even when others are not aware that this procedure was actually done.
A Liquid Face Lift procedure:

1. Takes less one hour.
2. Is performed in our facilities with local anesthesia.
3. Return to normal activities is almost immediate.
4. A liquid face lift procedure is tailored to each individual.
5. Pricing depends on various factors. Call to schedule a confidential consultation.


Some of the products used by
Dr. Skellchock are:
BOTOX, Restylane, Juvederm, Radiesse, Sculptra and ArteFill.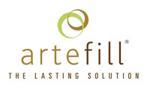 ArteFill Wrinkle Filler!
ArteFill is a non-absorbable wrinkle filler. It is used to correct smile lines.

ArteFill is the only FDA-approved injectable smile line treatment of its particular kind. ArteFill uses a special dual-acting formula which is made from a combination of 20% ArteFill Precision-Filtered Microspheres and 80% ArteFill Purified Bovine Collagen. This results in the immediate visible correction of your facial wrinkles as well as folds in as little as one or two treatments with no type of downtime.

As we grow older, the natural collagen along with elastin fibers which support our skin break down. This creates wrinkles. ArteFill microspheres replace these aging fibers and provide a permanent support and needed volume to the skin, making ArteFill virtually outlast any other kind of wrinkle filler.

ArteFill Before & After Photos
Men are seeing awesome results as well!

ArteFill Before & After Photos
Integrative Dermatology of Boca Raton chooses ArteFill in order to meet the growing patient demand for a much longer lasting Dermal Filler.

Artefill Before & After Photos
ArteFill is offered only by a select group of physicians within Florida. It is not readily available at all physician offices.

ArteFill Before & After Photos
Artefill treats patients who are searching for a longer lasting dermal filler. Artefill is the first and only FDA-approved microsphere-enhanced collagen filler specifically for the correction of smile lines.

ArteFill Before & After Photos
ArteFill is a simple, in-office procedure. It only takes approximately 15 to administer.

ArteFill Before & After Photos
ArteFill's unique microspheres are not absorbed by our bodies. Therefore, it provides the support the skin needs for natural feeling results.


ArteFill Before & After Photos
ArteFill has been proven to provide patients a solution for younger, natural and smoother-looking skin.

Artefill Before & After Photos
See the difference. Learn how we can help you look younger too.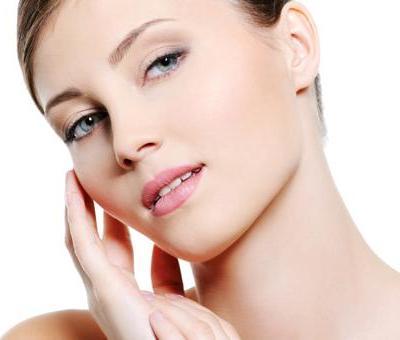 Acne
Acne Treatment
Besides being unattractive, Acne can cause scarring along with emotional distress.

With today's technology there are treatment options available.

You can improve mild Acne by:
1. washing your face with warm water and a mild soap a couple times during the day
2. using a topical over-the-counter medication

For several cases, laser treatment can be an option. Results are many times visible right after the first session.

Acne scarring can be treated by:
1. using a certain type of skin care product
2. having a chemical peel, laser or pulsed light treatments, soft tissue fillers, dermabrasion and microdermabrasion performed.

Skin Cancer and Acne
Skin Cancer

Skin cancer is an abnormal, uncontrolled growth of skin cells.

Here is a list of common skin cancers:

1. Basal cell carcinoma (affecting cells in the lowest layer of the epidermis)
2. Squamous cell carcinoma (affecting cells in the middle layer of the epidermis).
3. Melanoma, although more rare is the more dangerous. It is the leading cause of death from skin disease.

There are a number of risk factors associated with skin cancer such as:
1. Pale skin
2. Family history of melanoma
3. 40+ years old
4. Regular sun exposure

Skin cancers vary as far as shape, color, size as well as texture. If you happen to notice any new, changed or suspicious growths or rashes, Dr. Skellchock can help. Early intervention is the key to the prevention of this cancer from spreading.

Dermoscopy

Dermoscopy has unveiled a fascinating morphological dimension of pigmented skin lesions. It increases the effectiveness of clinical diagnostic tools to differentiate melanoma from other types of pigmented skin lesions.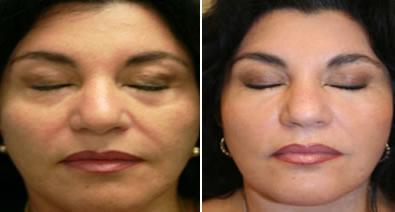 Radiesse - Before and After
Radiesse is a synthetic injectable filler. It has been approved by the FDA to reduce moderate to severe wrinkles. It is also used to reduce folds and creases around the nose and mouth by augmenting the skin's natural collagen supply.

Radiesse is a safe, effective and long-lasting alternative to injectable collagen and other dermal fillers. It is not only for smoothing wrinkles, but it also adds volume and contour to the face for an overall younger, fuller, smoother appearance. With just one or two Radiesse treatments, you can enjoy a beautiful, long-lasting natural look.

Botox - Before and After
BOTOX Cosmetic is most often used to reduce or eliminate the appearance of facial wrinkles which are caused by muscle movement. It is injected into areas around the eyes in order to reduce crow's feet. It is also injected between the eyebrows to prevent that "worried" look, in the forehead, around the mouth area to diminish lines, as well as in the neck to reduce lines and redefine the jawline. It's made from a purified protein. BOTOX injections block nerve impulses as it weakens muscles to relax wrinkles and give the face a rejuvenated look. It is also used to treat migraine headaches, excessive sweating, and even eye and neck muscle spasms.