Products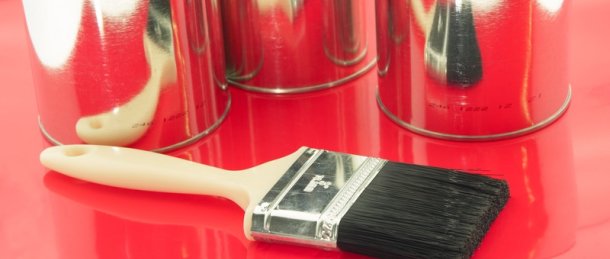 Vinyl
Vinyl films are the favored method of quick and durable advertising mediums. Available with various applications in mind which include high performance, intermediate, translucent and reflective films.
Paints
Our company is proud to carry some of the most popular products for sign finishing. Two of our products include Akzo Nobel's GripGard Basecoat System and GripGards Plus will offer superb protection that is long lasting. You can click here to see all of our paint products to ensure your job is done correctly.
Substrates
At Pioneer Supply Company we have just what you need to get the job done with our extensive line of substrates. We offer 3A Foam Boards, Sign Foam HDU, Duna HDU, aluminum composite sheets, foam boards, corrugated plastic sheets, and blanks. To purchase or view all of our substrate products click here.
Art Supplies
We know how important art supplies can be to your work so we can offer you top quality supplies for a top quality job! From easels to pencils we have what you need in stock. To view our complete inventory of art supplies click here.
Electrical
Our energy-efficient modules are being specked for new signage as well as retrofit applications by many well-known companies who are energy conscious and was to save money with sign maintenance. We offer these efficient products that include accessories, lamps, ballasts, channel coil, and LEDs. You can purchase and view our electrical products be clicking here.
Commerical
When you run a business you need our top of the line products to capture the eyes of your customers. Whether it be vinyl, application tools, or accessories, we have everything you will need for your business. You can view our commercial products here or contact us today with questions you may have.
Extrusions
When it comes to extrusion kits we have exactly what you need. Pioneer Supply Company is ready to manufacture the cabinet to meet your needs. We can either supply you with an extrusion set, an unassembled kit, or a fully assembled sign cabinet with a UL option if required. You can view our extrusion products here to see which one is best for you.
Digital Media
With our staff of experts, we are prepared to meet your digital needs. Whether it's simple signage, a vehicle wrap, or new banner, our abundant inventory will offer you quality products for what you need. You can click here to learn about Pioneer Supply Company's digital media products.
Equipment
Printers, plotters, routers, laminators, and other equipment can important to your job. Luckily, Pioneer offers this equipment so you can be the best with your sign or graphics. See more about our equipment here to get your job done with ease!
Adhesives
Pioneer Supply Company offers top notch adhesives to get the job done right. You can click here to see our product list of tapes and adhesives or contact us and one of our staff members will help guide you in the right direction.