Restaurant
Restaurant Overview
Come on in and have seat and enjoy an afternoon or evening of great food and drinks. You can see from our photos below that we have a great environment for both you family and you friends! We have plenty of events going on from Karaoke, DJs, Sporting Events, Ladies Night and of course don't forget Happy Hour Daily 5:00 pm - 7:00pm!
Click on any of the images to see a full size picture of Shelby's Station Bar and Restaurant Bridgeville. We are looking forward to seeing you!
Restaurant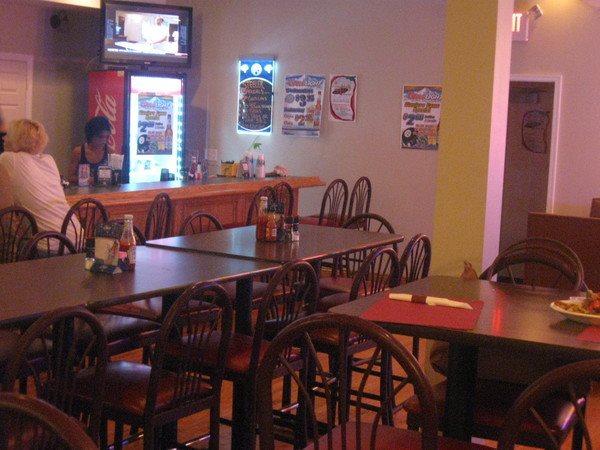 Shelby's Station Bar and Grill Bridgeville Seating
Another angle of our seating area. Here you can see another one of our TVs that you can watch your favorite sports game or just enjoy your friends or family with great food, incredible drinks and plenty of fun!